Weclome to Murphy's Pub
Murphy's Pub Rathmines is a traditional Irish pub with a modern twist, offering a wide selection of food and drink, all made with fresh, high-quality ingredients. Whether you're looking for a casual meal with friends, a group booking for a party or to watch the game with a few pals', Murphy's can accommodate all your needs.
With its warm and welcoming atmosphere, is a place where everyone can feel at home.
Whether you're in the mood for a classic Irish dish like beef & Guinness stew or something more modern like Asian fusion cuisine, Murphy's Pub Rathmines has something to offer everyone. And with its wide selection of drinks, you're sure to find the perfect beverage to complement your meal.
Vincent and Gillian will welcome you with open arms, Vincent has been in trade over 65 years. Gillian worled in hospitality hotels for 10 years, followed by 15 years working in the pub. She also has a degree from Trinity University, Dublin in culinary arts.
So next time you're looking for a place to enjoy a delicious meal and a drink with friends, be sure to check out Murphy's Pub Rathmines. You won't be disappointed!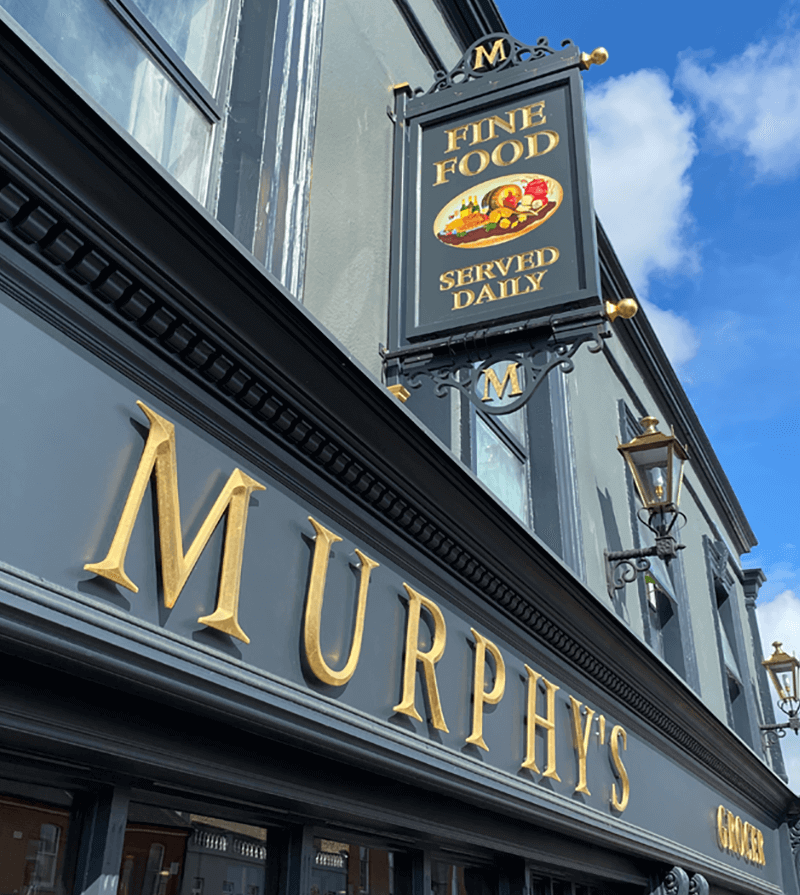 Booking at Murphy's Pub Rathmines
Looking to book a table for dinner, Sunday lunch or a private space for get together, party or work event? No Problem. At Murphy's Pub Rathmines we are delighted to accommodate your booking. 
Why not relax in our new surroundings while enjoying some of our award winning food. If you're planning a special event we can provide a reserved space with a dedicated host for your event. We can cater for any of your requirements; wedding drinks receptions, christenings, confirmations, table quizzes, big birthday parties and much more. 
Making a booking is simple. You can call, text or Whatsapp Gillian on 087 273 7084, email murphysrathminesbookings@gmail.com or click on the button below to book online.
Delicious Fresh Food

Murphy's Pub Rathmines is a place where you can enjoy the best of both worlds: the traditional charm of an Irish pub with the modern flair of a gastropub. Our chefs are passionate about creating delicious and innovative dishes using fresh, raw and the upmost quality ingredients.
Our menu features a blend of traditional Irish favourites and Asian cuisine, so there's something for everyone to enjoy. Our chef George is orginally from Hong Kong, and has over 40 years of experience. Gillian trained in Cathal Brugha Street learning all the French techniques giving our food that extra flare.
We can also cater to any dietary requirement, with a selection of vegetarian, vegan, gluten-free and coeliac friendly dishes available. We make our own gluten free breadcrumbs and burger buns in our gluten free area. We also use seperate deep fat fryers to cater to all.
Whether you're looking for a casual meal with friends or a special dining experience, Murphy's Pub Rathmines is the perfect place to go. We're committed to providing our customers with the best possible dining experience, and we believe that starts with the quality of our food.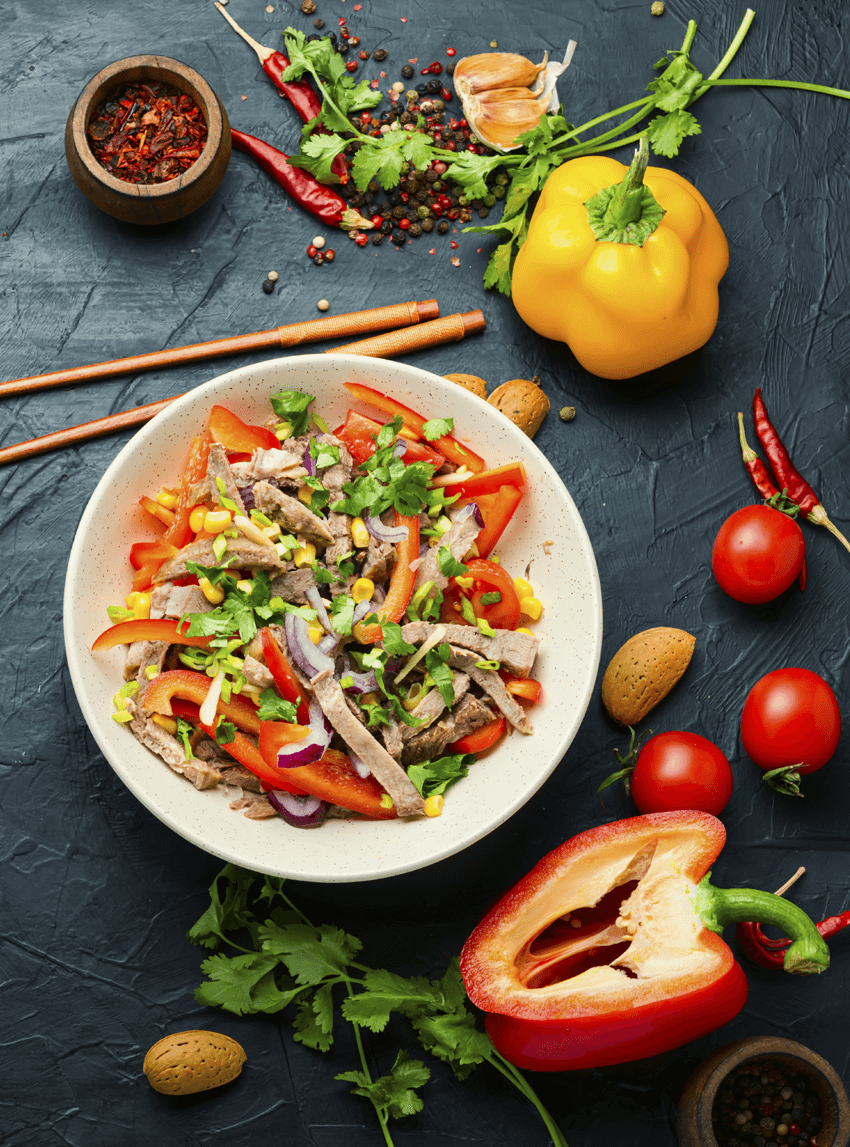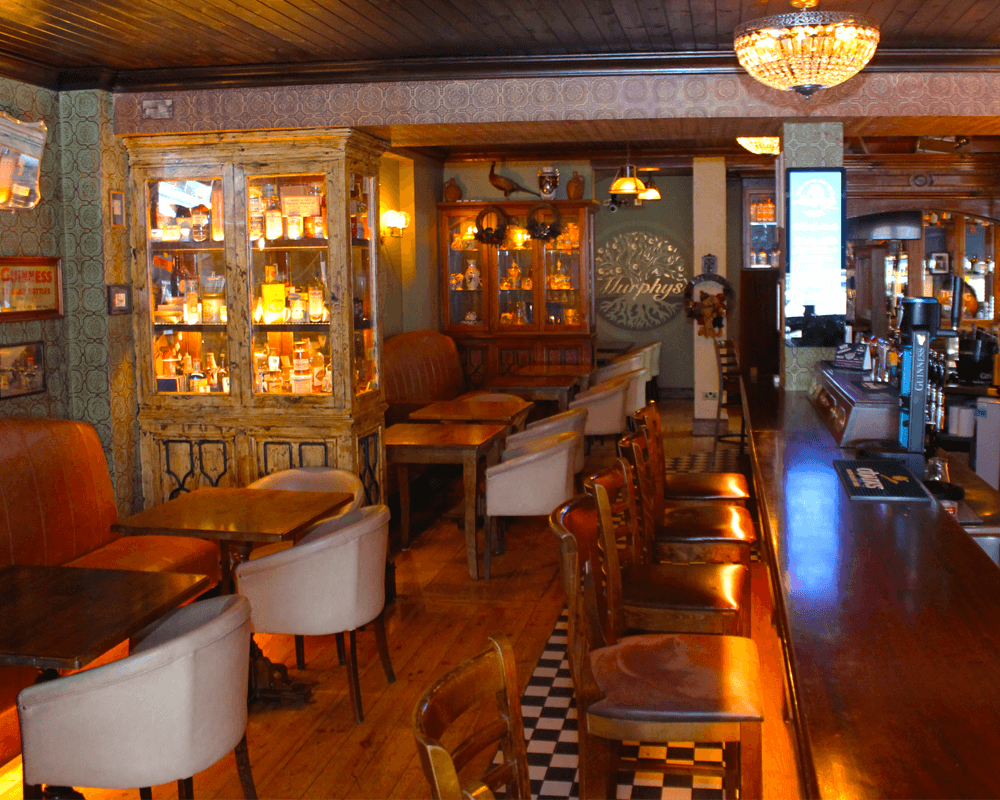 Group & Private Bookings

From 25 to 200 guests  |  Four Different Areas Available

Murphy's Pub Rathmines is the perfect location for group bookings. We have a number of different spaces that can be reserved for special events. Each area has its own unique character, allowing you to choose the perfect setting for your occasion.
Join us for family gatherings, birthday parties, special celebrations, clubs or school meetings, corporate events, staff nights out, fundraisers, networking events or quizes.
Our expert team always go above and beyond to create the perfect booking. We want you, and your guests, to feel at home. Our team's commitment to exceptional service extends to every aspect of your visit. We understand that every event is unique and take great pride in giving you and your guests a wonderful experience.
Click the button below to learn more about our group booking options.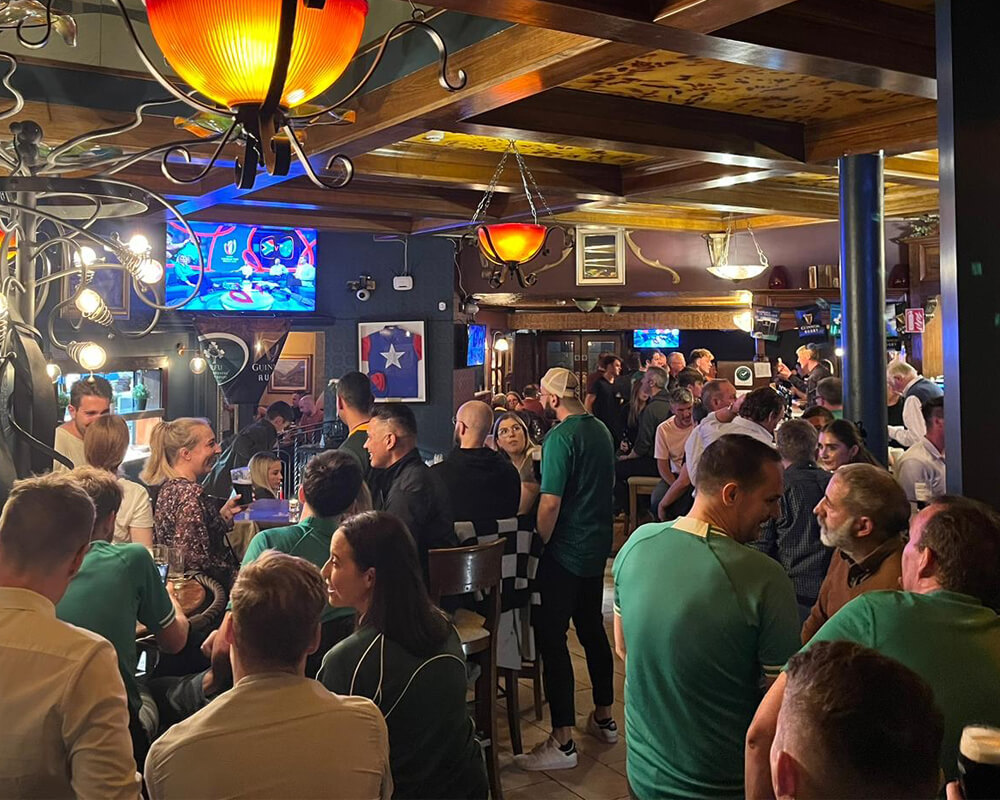 Your Home For Sport

At Murphy's Pub we love sport. From the popular weekend football and rugby matches to all national & international competition, Murphy's of Rathmines is the perfect destination to enjoy the game.
On big game days the atmosphere at Murphy's Pub is electric. Our venue is full of laughter, cheers, and banter. Our expert bar and waiting staff are on hand to ensure everyone is kept topped up with drinks. We also offer an extensive range of freshly prepared food and snacks.
Throughout the venue there are lots of large screens so no matter where you are sitting you can get the perfect view of the match. Everyone from all walks welcome who knows who you might bump into.
Whether you're a local or just visiting, you're very welcome at Murphy's of Rathmines. A warm and friendly atmosphere awaits you.
If you're looking for a place to watch sport with a cracking atmosphere, great food and drink, Murphy's should be your home for sport.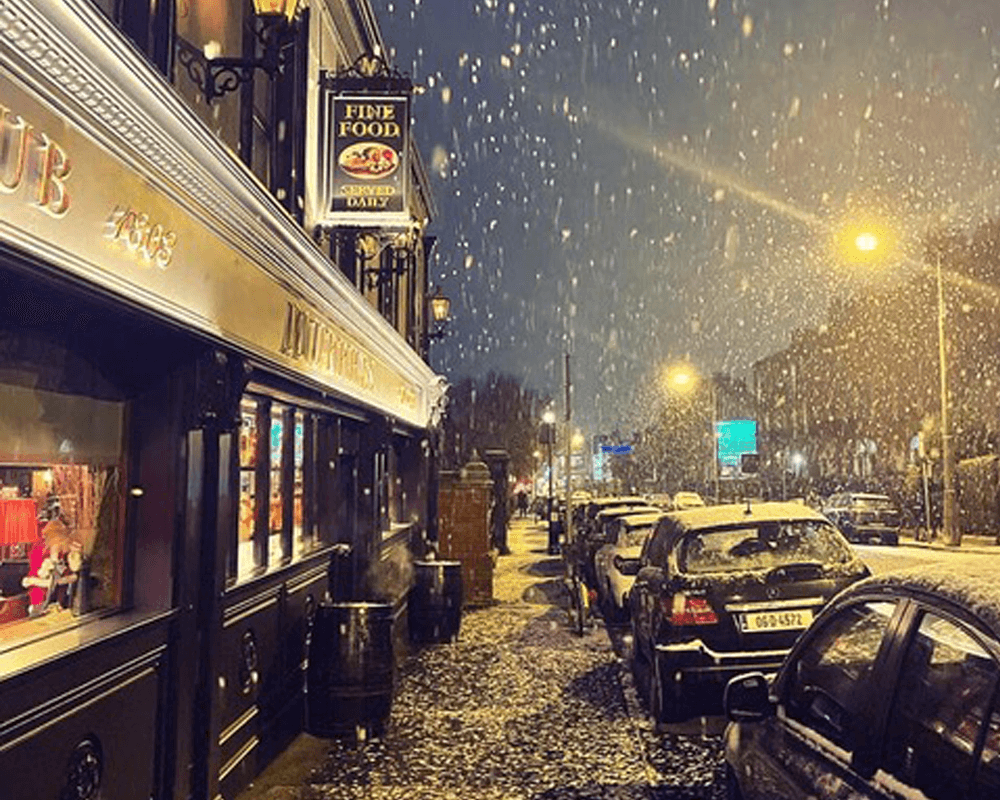 Christmas Parties at Murphy's

'Oh What A Night'… Join Us For Some Christmas Cheer!
Looking for a place to celebrate Christmas with your friends and colleagues? Murphy's Pub in Rathmines is now taking group bookings!
We offer a warm and welcoming atmosphere, delicious food and a wide selection of drinks. Our team will work with you to create a tailor-made package to suit your needs and budget, so you can relax and enjoy the party without having to worry about a thing.
Whether you're looking for a small get-together or a large-scale celebration, we can accommodate you. We have a number of separate areas available as well as our main bar and lounge. We look forward to welcoming you to Murphy's Pub for some Christmas cheer!
For more information contact Gillian on 087 273 7084 or email murphysrathminesbookings@gmail.com.
Opening Hours
Monday   4pm – 10pm
Tuesday   4pm – 11:30pm
Wednesday 4pm – 11:30pm
Thursday  4pm – 11:30pm
Friday  2pm – 12:30am
Saturday  2pm – 12:30am
Sunday  2pm – 11pm